Family medicine
WELCOME TO SYNERGY CENTRE, PART OF THE THAMES RIVER FAMILY HEALTH ORGANIZATION.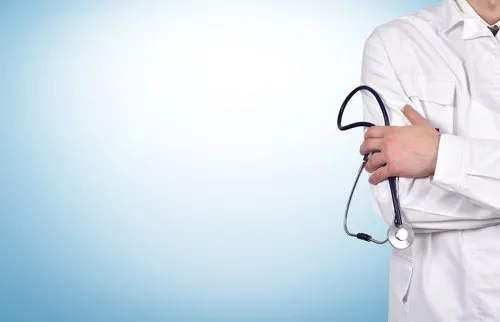 Being enrolled with Dr. Maria Tetelbaum, you are part of the Thames River FHO (Family Health Organization). This group is represented by 7 physicians practicing in their private offices in London and surrounding areas. As a patient of one of these doctors, you have access to medical care during extended hours (9 am to 8 pm) and you can contact the Telephone Health Advisory Service, where your concerns are triaged and addressed by a registered nurse.
The doctors forming the Thames River Family Health Organization are :
Dr. Alex Bohdanowicz, Dorchester, 519-268-7302 (covers Mondays and Wednesdays)
Dr. Henry Chapeskie, Thorndale, 519-461-0776 (covers Mondays and Tuesdays)
Dr. Susan Hiscock, St. Mary's, 519-284-1280
Dr. Claudia Niesner, London, 519-850-3234 (covers Thursday evenings)
Dr. Victoria Soo, London, 519-473-6654 (covers Monday evenings)
Dr. Maria Tetelbaum, London, 519-266-3600 (covers Wednesday evenings)
Dr. Joel Hommel, London, 519-601-2004 (covers Tuesday evenings)
After hours (5 pm to 9 am) or on weekends and statutory holidays ( 24 hours) we encourage you to call the Telephone Health Advisory Service, at 1-866-553-7205 and the nurse, depending on the case, might advise you to go to the closest emergency room or might call the physician on call from the group for that night.
There are weekend clinics, Saturdays from 9-12, covered by rotation by one of the physicians in the group. Every physician in the group covers one evening a week (5-8 pm).
Please note that the evening and weekend clinics are for medical emergencies only, they do not accommodate non urgent medical issues or paperwork related to WSIB or insurance/work coverage.
The evening and weekend clinics will be offered primarily to all rostered patients. According to the MOH regulations, patients who go to walk in clinics will be derostered. Their family doctor will continue to provide medical care for them but they will not have priority for the evening or weekend clinics as they elected to have their primary care with the walk in clinic.
For urgent medical concerns we strongly encourage you to first call YOUR doctor's office or Telephone Health Advisory Service, or the evening clinics or go to the closest emergency room. Please do not go to walk in clinics. Unfortunately the walk in clinics do not have access to your medical information and they do not routinely send us any results of the blood work or imaging they might order for you.
During the regular office hours, we book same day appointments for urgent medical concerns.

---

PATIENT SERVICES

Adult Care
Prenatal Care (no deliveries)
Newborn Care, Child and Adolescent Care
Elderly Care (no nursing homes)
Gynecology and Women's Health (including PAPs, IUD insertion, endometrial biopsies, pessary fitting)
Sports Medicine
General Dermatology
Minor Surgery (we use diode laser) Joint injections
Palliative Care (no home visits, close CCAC follow ups)
Counseling
Psychotherapy (for mild anxiety and depression)
Hospital Inpatient Care (at University Hospital)
Preventive Medicine (adult immunization, cancer screening assessing cardiovascular risk, etc)
Echocardiograms/Holters

---

PREPARING FOR A VISIT

FIRST APPOINTMENT

Your first appointment will be 30 minutes. Please arrive 30 minutes early in order to complete registration and medical history forms. Bring your valid OHIP card and a list with your current medications and dosages.

BOOKING AN APPOINTMENT

All calls will be triaged by a team member, who will ask you the reason for the visit in order to book an appropriate time for your appointment. Regular appointments are scheduled for 10 minutes, for your main concern. Secondary concerns will be addressed if time permits; otherwise a follow-up appointment will be offered. Periodic health exams, procedures and counseling sessions need to be booked in advance and will be 20 – 30 minutes.

SAME DAY URGENT VISITS

We will make every effort to accommodate you if you are sick and need an urgent care appointment. Please call us BEFORE going to a walk-in clinic or emergency department.

MISSED APPOINTMENT POLICY

48 hours cancellation notice is required, or the patient could be charged for the missed visit. The office team members are not able to call or send reminders for regular appointments.

PHONE CALL ADVICE

Receptionists are not qualified to offer medical advice. After hours nursing staff from the TeleHealth Advisory Service will offer phone advice when indicated. Only basic advice will be offered by telephone. The physician does not routinely offer medical assessments over the phone. The doctor reviews all test results. You will be called if there are any concerns, and the results will be discussed with you in the office to ensure you are given the appropriate interpretation and the opportunity to ask questions.

PRESCRIPTION RENEWALS

Any prescription renewals required before your initial appointment will have to be done at your present healthcare provider. Prescriptions are given in the office. We will always give enough medication to last until an office re-evaluation is indicated. Please call your pharmacy a minimum of 1 week before you run out of your medication, they will forward to us a request for renewal. If you provide the pharmacy less than 1 weeks notice, we cannot guarantee short notice renewals in time.

REFERRALS TO SPECIALISTS

Before any referral is arranged, patients must be seen by the family doctor for pre-consultation information gathering and investigations to facilitate a faster and more effective consultation.

---

THIRD PARTY BILLING FEE SCHEDULE FOR NONINSURED MEDICAL SERVICES
(Services Not Covered By OHIP Or WSIB)
There are services that you may request from your family doctor that are not considered medically necessary by OHIP and therefore not paid by OHIP. These are our fees as suggested by the Ontario Medical Association.
MEDICAL EXAMS:
| | |
| --- | --- |
| Drivers Medical Exam (Physical & Form) | $180.00 |
| Drivers Medical Exam Form only (a physical exam done in within 6 mo from MTO form) | $60.00 |
| Regular Visit (no or invalid OHIP card) | $50.00 |
| Physical Exam (no or invalid OHIP card) | $100.00 |
| Physical Examination Required by 3rd Party | $150.00 |
---
PROCEDURES
| | |
| --- | --- |
| Vaccine Injections (Zostavax, Hep A, A+B, Meningitis B, Gardasil for Boys) | $15.00 |
| Cryotherapy | $50.00 Per Lesion |
| Cryotherapy Genital or Plantar warts | $75.00 Per Field |
| Injection not covered by OHIP (i.e. Knee Injection – Hyaluronic Acid) | $15.00 Per Injection |
| Cosmetic Mole/Skin Tag Removal (done with Laser) | 1 Lesion $100.00 |
| 1 – 3 Lesions | $200.00 |
| Multiple Lesions | $100.00 Per Field |
| Cosmetic Mole, Cysts, Lipomas Excision and Suture | $150.00 – $500.00 |
---
FORMS/NOTES
| | |
| --- | --- |
| Sick Note / Back To Work Note | $25.00 |
| Note for Massage Therapy, Orthotics, Physio, Chiro, Osteopath | $25.00 |
| Immunization Forms for School/Employment (Includes TB Testing) | $60.00 |
| Daycare Note (Free of Communicable Disease) | $25.00 |
| School, Camp Physical (Form Only) | $50.00 |
| Pre-Employment Certificate of Fitness | $50.00 |
| Maternity Forms / EI Disability | $25.00 |
| Life Insurance – Attending Physician Statement | $200.00 |
| Private Insurance Short Term Disability | $100.00 |
| Private Insurance Long Term Disability | $200.00 |
| Transfer of Records (Photocopies) | $50.00 - $100.00 |
| Disability Tax Credit – Revenue Canada | $60.00 |
| Jury Duty Letter | $25.00 |
| Fitness Club Form | $25.00 |
| CAS Application for Prospective Foster Parents | $60.00 |
| Letter on Behalf of the Patient (Depending on length) | $25.00 – $200.00 |
| Travel Insurance Cancellation Form | $60.00 |
| Medical Report for Canadian Immigration | $180.00 |
| Death Certificate (For Insurance) | $50.00 |
| Medical Certificate for Compassionate Care Benefits | $50.00 |
| Car Insurance Forms | $120.00 |
| Letter for MTO Reinstatement of Driver's License | $100.00 |
---
MISSED APPOINTMENTS WILL BE CHARGED AS FOLLOWS:
A cancellation fee will apply to those who fail to give 48hrs notice prior to their scheduled appointment.
Unit of Time = 20 Mins
| | |
| --- | --- |
| Regular Appointment | $25.00 |
| Physical Appointment | $25.00 |
| Procedure | $100.00 Per Unit Of Time |
| Psychotherapy | $100.00 Per Unit Of Time |
---
UNINSURED SERVICES CLARIFICATIONS:
Revenue Canada Disability Tax Credit forms – Filling the form does not ensure qualification for the program.
Fees for Letter on behalf of the patient will depend on the work required.
In respecting the patient confidentiality, all the medical information required by a third party need to have a written informed consent from the patient (eg. insurance requests for medical information, lawyers request for copy of medical file, etc).
Skin tags and moles as well as warts (other than on the soles and genital) are considered cosmetic, non necessary medical services and are not paid by OHIP. Their fees reflect the cost of the surgical tray, post-op package for wound care and the physician's professional fee.
---
Dr. Maria Tetelbaum
BScHon, MD, CCFP, FCFP, Medical Director
Dr. Maria Tetelbaum received her medical degree in 1995 from the prestigious Carol Davila University of Medicine and Pharmacy in Bucharest, Romania. Prior to her medical degree, she holds a nursing degree after completing the Nursing high school in Bucharest in 1988. Following completion of her residency in Pediatric Neurology in 2001, she and her family immigrated to Canada, where she continued her education with a fellowship in Clinical Pharmacology and Toxicology at the University of Toronto. In 2007, Dr. Tetelbaum graduated from the Family Medicine residency program at the University of Western Ontario (UWO). She also holds an appointment as an Adjunct Professor in Family Medicine at UWO. She trained many generations of medical students, Family Medicine residents and nurse practitioners.
Dr. Maria Tetelbaum started the fifth team of Family Medicine at the teaching St Joseph Family Medicine Centre, in 2007 and then started the Subacute Medicine Program at the University Hospital under the Internal Medicine Department.
In 2010, together with her husband, Dr. Octavian Tetelbuam, dentist, following their dream, Dr. Maria Tetelbaum built Synergy Centre - a multidisciplinary healthcare centre. She opened her own private family practice here and later on, certified in Medical Aesthetic procedures.
Ongoing learning, professional development and a passion for the medicine led Dr. Tetelbaum obtain a Fellowship with the College of Family Doctors of Canada and complete a course in Practical Dermatology at Cardiff University, UK. Dermatology has been of special interest for Dr. Tetelbaum for many years and is a great complement to both the Family Medicine and Medical Aesthetic practice. Dr. Tetelbaum is a member in good standing with The College of Physicians and Surgeons of Ontario and The College of Family Physicians of Ontario.
She enjoys spending time with her husband and their two beautiful daughters, playing tennis, swimming, skying, hiking or ballroom dancing. After COVID, she became an avid gardener, growing her own flowers and vegetables.
Dr. Tetelbaum believes that being a family doctor is an honour and a privilege, allowing her to build long lasting relationships and be part of her patients life and family. She welcomes you in a warm and supportive environment, where she strives to provide quality medical care, "working together, for your health"